SWCE 2022 board of director nominees
The 2022 Nominating Committee has selected the following nominees for the Steele-Waseca Cooperative Electric board of directors. Committee members include: Ryan/Jenny Angelow, Faribault; Joyce Ahlman, Faribault; Dale/Lynn Groskreutz, New Richland; Keith/Carol Schrader, Nerstrand; Glenn/Linda Wiesjhan, Owatonna; Denise Bartness, Owatonna; Joseph Haberman, Blooming Prairie; Patricia Pagel, Faribault; and John/Lylia Iverson, Medford. The election of directors will take place during Steele-Waseca's 86th annual meeting, scheduled Tuesday, June 7, starting at 10:30 a.m., at the co-op's headquarters located at 2411 West Bridge Street in Owatonna.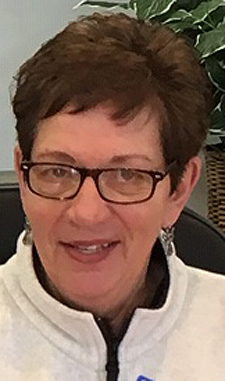 District 2
Geraldine G. Lienke, incumbent, and her husband, Dave, reside in rural Janesville. Gerri has lived in Waseca County her entire life and their parents have also lived in Waseca County their entire life with all being served by Steele-Waseca Cooperative Electric (SWCE). Gerri's father-in-law remembers getting electricity for the first time and shared his story in the co-op's 75th anniversary book. "Just as we are faced today with many changes, I'm sure he went thru the same thoughts of 'how do you think that's going to work?'" wrote Gerri. "Same today with wind & solar generation & electric cars. Will it work for the good of the people? Today, just as years past, we need to have faith that all will create a better life for our kids & grandkids." As for the qualities she brings to the board, Gerri highlighted her work with Crystal Valley, being a good listener and open minded for all concerns brought to her attention. "I will do my best to stay educated by taking classes offered, keeping an open mind as new ideas are brought before us and try to leave the world in good or better conditions as we found it. I will also try to answer any questions & my door is always open."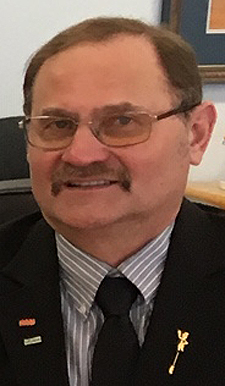 District 4
Dennis C. Ringhofer, incumbent, has been a board director for SWCE since 2004. "I live in Steele County, in Somerset Township with my better half, Becca, on my family farm," wrote Dennis. "We raise corn, soybeans and hay." Between Dennis and Becca, they have 4 children and 10 grandchildren. Dennis is an independent insurance agent for Ringhofer Insurance agency for 34 years and currently serves as vice president of the Owatonna Mutual Fire Insurance Company. "For SWCE, I have completed the Credentialed Cooperative Director Program and hold the Board Leadership Program Certificate," wrote Dennis. "I consider it an honor to be on the Board of Directors for SWCE to see that the needs are met for the farms, residential and industrial as professional as possible. I am very proud to say I am a member and director of SWCE, where we are member owned. There will be lots of changes in the next few years and I would like to be involved with those changes."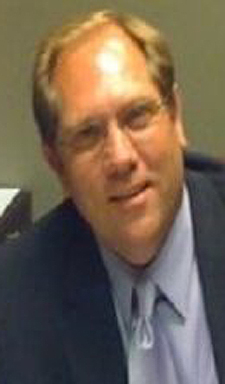 District 6
Michael T. Herman, resides in rural Owatonna in Havana Township with his wife, Diana Lobo. Michael grew up on a farm outside of Mountain Lake, Minnesota. He joined the Marines and spent 21 years on active duty. In 2006, they moved to Northfield and in 2014 moved to their farm on Rose St. Michael is the CEO for Driessen Water, which has 26 locations in six states and 295 employees. As for the qualities he would bring to the board, Michael stated, "As a CEO and past military experience I believe my leadership, stewardship and team building traits would be a benefit." Among the boards he serves on includes the Owatonna Chamber of Commerce and Minnesota Plumbing Board. "I have always felt that as a person I need and desire to be actively involved in my community and to serve wherever I can." Michael cited his past experience on the Steele-Waseca Nominating Committee and have seen what the board of directors do and how it represents those in the co-op.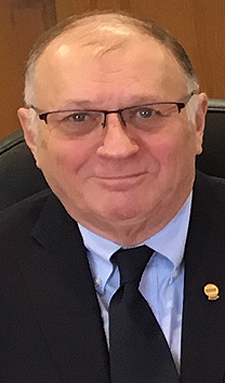 District 6
Gary W. Wilson, incumbent, and his wife, Diane, have retired from farming, but live on their farm in Havana Township. Both are lifelong residents of Steele County, except for four years Gary served in the U.S. Air Force. The couple has two married sons and seven grandchildren, all living in the area. In their leisure, both enjoy searching for antiques and driving their '59 Chevy Impala around the countryside. Gary currently serves as the SWCE board president, and previously served as secretary/treasurer. Additional board responsibilities include representing Steele-Waseca on the Great River Energy board of directors. He has successfully completed the Credentialed Cooperative Director program and holds the Board Leadership Program Certificate. Gary recently received the Director Gold Certificate to signify advanced training in cooperative leadership. He is a former supervisor on the Steele County Soil and Water Conservation District board, served on the Havana Township board, and the Steele County Planning and Zoning Commission. "It is a privilege to serve on the Steele-Waseca board of directors," stated Gary, "and I feel my leadership and experience will help maintain the high standard of quality service that the members deserve and have come to expect."
SWCE Director Districts
District 1: Kilkenny Township in LeSueur County, Shieldsville and Morristown Townships and the Southeast one quarter (SE 1/4) of Erin Township, Southwest one quarter (SW 1/4) of Wells Township, and the Northwest one quarter (NW 1/4) of Warsaw Township in Rice County. (Represented by PJ Duchene)
District 2: Dunbar, Lura and Minnesota Lake Townships in Faribault County; Mapleton, Danville, Medo, McPherson and LeRay Townships in Blue Earth County; Freeborn Township in Freeborn County; Alton, Byron, Freedom, Janesville, St. Mary, Vivian and Wilton Townships in Waseca County. (Represented by Geraldine Lienke)
District 3: Hartland Township in Freeborn County; New Richland, Otisco, Woodville, Blooming Grove and Iosco Townships in Waseca County; Lemond Township, the Northwest one quarter (NW 1/4) and the Northeast one quarter (NE 1/4) of Berlin Township, and the Northwest one quarter (NW 1/4) and the Southwest one quarter (SW 1/4) of Somerset Township in Steele County. (Represented by Duane Edwardson)
District 4: Bath and Geneva Townships in Freeborn County; the Southwest one quarter (SW 1/4) and the Southeast one quarter (SE 1/4) of Berlin Township; Deerfield, Owatonna and Meriden Townships; the Northeast one quarter (NE 1/4) and the Southeast one quarter (SE 1/4) of Somerset Township, and Summit Township in Steele County; the Southwest one quarter (SW 1/4) of Warsaw Township in Rice County. (Represented by Dennis Ringhofer)
District 5: Newry Township in Freeborn County; Aurora and Blooming Prairie Townships, and the Southwest one quarter (SW 1/4) of Havana Township in Steele County, and Westfield, Ripley, Ashland and Hayfield Townships in Dodge County. (Represented by Rodney Krell)
District 6: Medford, Clinton Falls and Merton Townships; and the Northwest, Northeast and Southeast one quarters (NW, NE & SE 1/4's) of Havana Township in Steele County, and Ellington, Concord, Claremont and Wasioja Townships in Dodge County. (Represented by Gary Wilson)
District 7: The Northeast and Southeast one quarters (NE & SE 1/4's) of Warsaw Township; the Northwest and Southwest one quarters (NW & SW 1/4's) of Walcott Township; the Northwest, Northeast and Southeast one quarters (NW, NE & SE 1/4's) of Wells Township in Rice County. (Represented by John Beal)
District 8: Kenyon Township in Goodhue County; Richland, Wheeling, Cannon City, Bridgewater, Upper Bridgewater and Northfield Townships, and the Northeast and Southeast one quarters (NE & SE 1/4's) of Walcott Township in Rice County. (Represented by Ronald Sommers)
District 9: Forest, Webster, Wheatland Townships, and the Southwest, Northwest and Northeast one quarters (SW, NW & NE 1/4's) of Erin Township in Rice County. (Represented by Renee Malecha)
https://swce.coop/wp-content/uploads/2022/04/BALLOTBOxFxdC.jpg
300
225
Katie Nelson
https://swce.coop/wp-content/uploads/2016/08/logo-larger.png
Katie Nelson
2022-04-14 08:01:45
2022-05-18 11:54:32
SWCE 2022 board of director nominees