Kindseth, Seykora to represent Steele-Waseca Cooperative Electric during 2022 Youth Tour to Washington, D.C.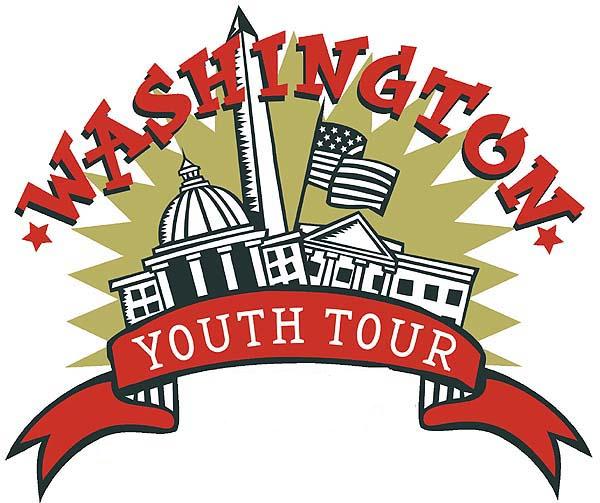 Alex Kindseth of Farmington, and Nate Seykora of Owatonna will be representing Steele-Waseca Cooperative Electric as their delegates for this year's Washington, D.C. Youth Tour, June 14-19.

Alex, the son of Kristen Nelson; and Nate, the son of Charles and Theresa Seykora were selected from a panel of judges who evaluated five applications.

Application requirements included responses to essay questions on why the applicant wished to be Steele-Waseca's delegate for the Youth Tour, and what commitment to community meant to them. The applicants were required to list their participation in school and community activities, and submit letters of recommendation from an instructor, counselor, or administrator; and from a church or community leader.

Alex is completing his junior year at Farmington High School. His school activities include American Sign Language Club since 2020, the D and D Club since last year, and the Robotics Club during 2020-21.
Kindseth has been involved with the Boy Scouts of America since 2015. Among his achievements include trained in Wilderness First Aid, CPR/AED; has served with his troop as Quarter Master, Patrol Leader, and Troop Senior Patrol Leader; has logged over 125 conservation/service hours, has earned National Outdoor Awards in camping, hiking, riding, adventure, conservation, and aquatics; and has earned 131 merit badges.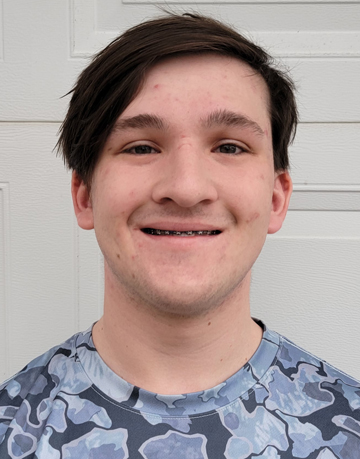 Alex has participated in Steele County 4-H since 2017. As a member of the Lemond Snappy Boosters, he has served as their historian, treasurer, and reporter. Alex has been a general project and livestock exhibitor at the Rice and Steele County fairs, and at the Minnesota State Fair. He has also been a livestock exhibitor at AKSERBEN and American Royal.
His hobbies include being involved with the National Mini Rex Rabbit Club, and participation with the American and Minnesota Rabbit Breeders associations.

Alex has worked as a veterinary assistant since 2019 at the Farmington Veterinary Clinic where he carries out veterinary instructions to care for ill or injured animals, and processed X-rays.
In his essay on commitment to community, Alex reflected on the bond between community members and their community by comparing his involvement with Boy Scouts, "As a troop we all have developed feelings of attachment, commitment and a sense of belonging. By having these feeling [sic] it has increased our participation and interactions with each other and has strengthened all our experiences. It has also enhanced our dedication and loyalty to each other. We have all learned the value of community even though we do not always agree on certain problem solutions. We know that the right answer is what is best for the troop as a whole not as an individual."

As for seeking to become a Youth Tour delegate, "The reason why I would like to participate in this trip is because I love to explore and discover new things," wrote Alex. "I have visited multiple city and state government buildings but nothing this extreme." Adding, "The trip will let me explore where big decisions are made and maybe I will meet some of the decision makers. I also hope to meet and make friends with other students during this once in a life time trip."

Nate is completing his sophomore year at Owatonna High School. His school activities include pep band, choir, band, DECA (Distributive Education Club of America), cross country, track &
field, and winter speed & strength.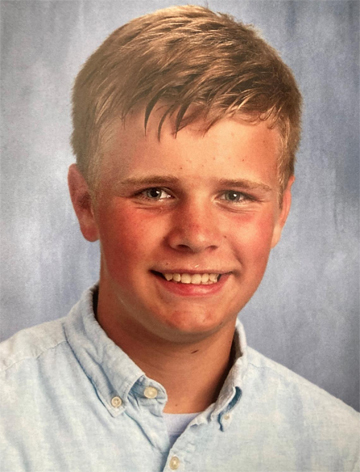 Seykora's community activities include Safety Camp counselor, and involvement with the Children's Church Choir. His work experience includes being a cashier at Hy-Vee in Owatonna since last year, and a farmhand on his family's farm.

Reflecting on why he would like to be a Steele-Waseca delegate on the Youth Tour, Nate wrote, "I have always been interested in American history and this trip would be a great opportunity for me to continue to learn about our country's history."

Secondly, Nate expanded on his family's connection to the Vietnam Memorial, "My great uncle died during that war and my grandfather has helped us all feel a connection to our Uncle Bill, even though we never met him in person. My family has visited the wall before but I wasn't old enough to fully understand the meaning of the memorial and the sacrifice those Americans made. This trip would help me better understand more of how our country is run and the sacrifices people have made to make this country how it is today." Nate is also looking forward to meeting the other delegates during the Youth Tour.
As for his essay on commitment to community, Nate reflected on his personal experience and challenges during last school year, "I sat by myself for lunch, I was overweight, and hadn't made any real friendships. This changed the summer of 2021, when I found my real community.

"My brother invited me to captain's practice for our high school's cross country team and that was where it all started. It was easily the hardest summer of my life. It was the community that pushed me to finish the long daily runs and difficult workouts. By the end of the season, I lost 30 pounds, was part of a team that supported one another and had a successful season. That community pushed me to join DECA, and even though I didn't make state, I learned new skills and made friendships I wouldn't have otherwise. That community is still pushing me today by 'forcing' me to sign up for our track team. If I just stayed in my safe little box, none of this would have happened.

"This experience has defined community for me: a group of people that push you to better yourself and supports you in the process. Whether this comes in the form of your choir, sports team, or your circle of friends – it's that push to be better that creates a community."
Steele-Waseca wishes to congratulate Nate and Alex on being selected to represent the co-op as their delegates on the 2022 Youth Tour, which was restarted for the first time in three years due to the coronavirus pandemic. According to the Minnesota Rural Electric Association, which organizes the travel for the state's delegation to the national Youth Tour, 36 students and six chaperones will be making the trip from Minnesota.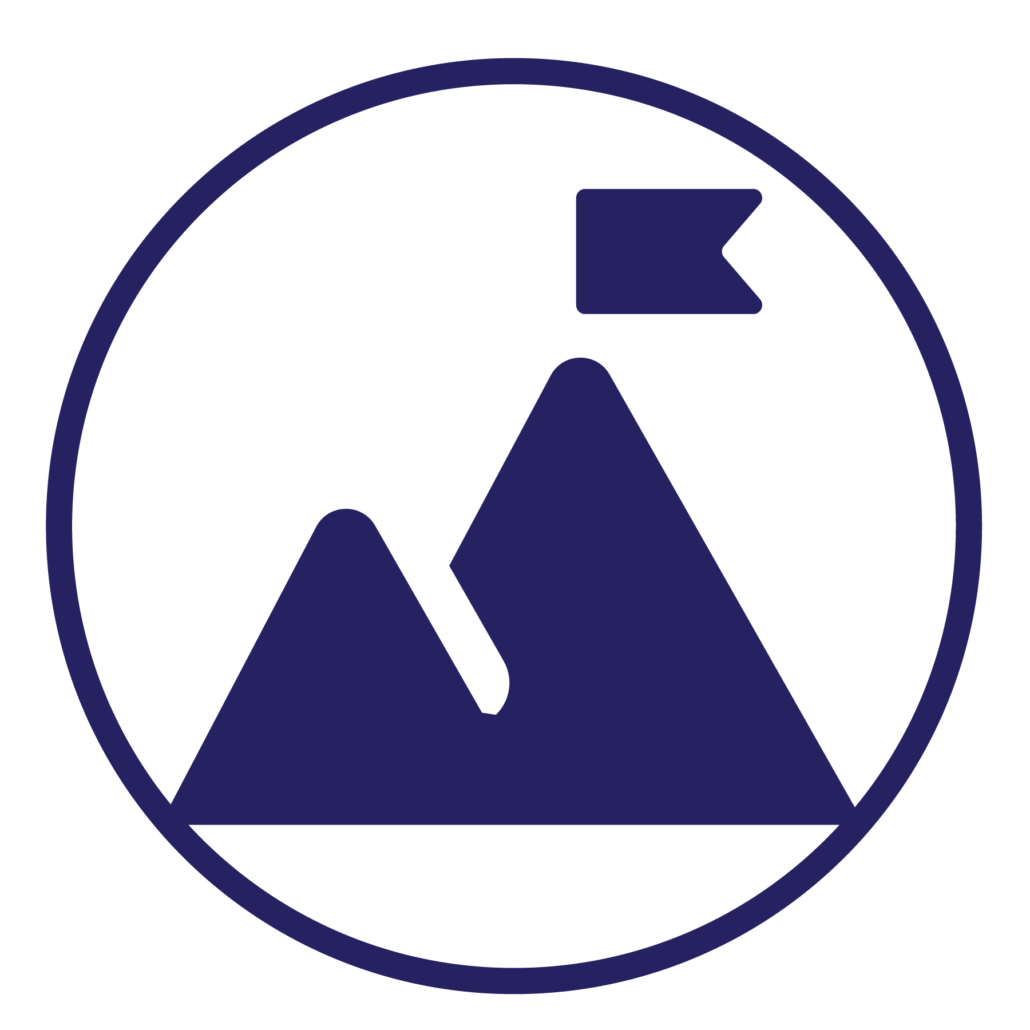 https://swce.coop/wp-content/uploads/2022/05/WYT-logo.jpg
503
600
Katie Nelson
https://swce.coop/wp-content/uploads/2016/08/logo-larger.png
Katie Nelson
2022-05-18 10:14:36
2022-05-18 10:14:38
Kindseth, Seykora to represent Steele-Waseca Cooperative Electric during 2022 Youth Tour to Washington, D.C.