Steele-Waseca Cooperative Electric hosts electric vehicle safety training for area fire departments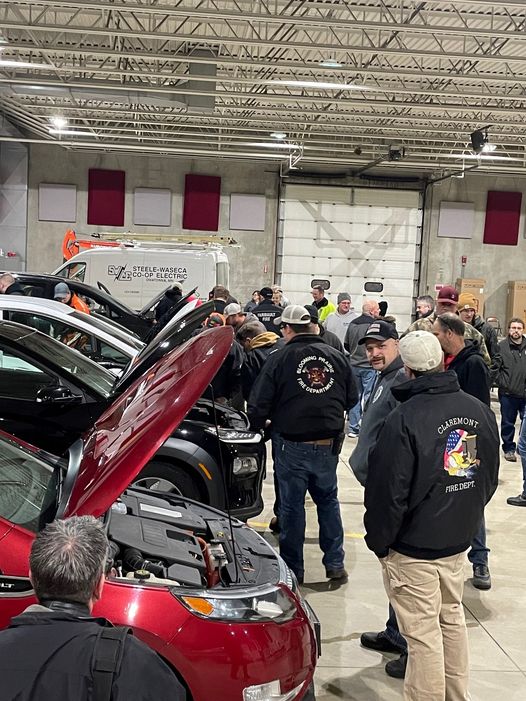 Personnel from nine area fire departments were in attendance Tuesday, Jan. 18, for a First Responder EV (Electric Vehicle) Safety Training session in the warehouse of Steele-Waseca Cooperative Electric.
Owner and Facilitator Jack Volz of Safety and Security Consultation Specialists, LLC, shared information on types of electric vehicles, EV emergency response techniques, disabling electric vehicles, and dispelling EV myths with firefighters in attendance.
Minnesota is working to become the Midwestern leader for plug-in EV use and recently adopted clean car standards with a goal for 20% of all passenger vehicles in the state to be electric by 2030. There were nearly 7,000 EV registrations in the state in 2018. That number, the Minnesota Department of Transportation estimates, jumped to 20,000 in 2021 with 61% being fully electric and 39% plug-in hybrids.
While studies show EVs are just as safe to drive as conventional cars—both types of vehicles undergo the same extensive, long-established safety testing process—a question often asked is
how emergency response might differ between traditional vehicles and EVs.
Knowing members wanted more information on this topic, it became a priority for Great River Energy (GRE) and its member-owner cooperatives to provide firefighters and emergency response crews with information they need to safely respond to incidents involving EVs.
"Safety is the top priority for Great River Energy and our member-owners," said Rodney DeFouw, member electrification strategist at GRE. "We see this training program as an opportunity to expand our safety efforts to be inclusive of when electricity is used as fuel for transportation as more consumers switch to electric vehicles."
Manufacturers build in fail-safe measures that shut down an EV's battery when its voltage exceeds safe limits; however, there are still special considerations for first responders to keep in mind when responding to an EV-involved accident.
"There are some precautions emergency responders need to take in terms of making sure there's no discharge from the battery that might injure them or injure the occupant they're trying to get out," said David Harkey, president of the Insurance Institute for Highway Safety, in a 2021 interview following the organization's set of tests that looked into EV safety.
GRE is partnering with Safety and Security Consultation Specialists (SASCS), LLC, a first responder training company based in southern Minnesota, to conduct EV training sessions in their cooperatives' service territories.
Each training session focuses on educating attendees on the types of EVs they could encounter while on duty, how to shut down/disable an EV, EV-specific crash and fire response, as well as dispelling myths surrounding EV batteries.
"When we embarked on this venture with Great River Energy, we found that much of the information that was being taught to first responders [about EVs] was not true," said Volz. "Because of this, SASCS contacted the vehicle manufacturers to design our program from the ground up. The training program we have developed has information that is crucial for all emergency responders to know. SASCS is dedicated to keeping our responders safe while they respond and work at emergency incidents."
Arrowhead Cooperative, one of GRE's 28 member-owner cooperatives, was the first to host one of these training sessions in December 2021.
DeFouw is continuing to work with SASCS and Great River Energy's member-owners to host more of these training sessions throughout the year. #swceCOOPERATION
(Content courtesy of Great River Energy)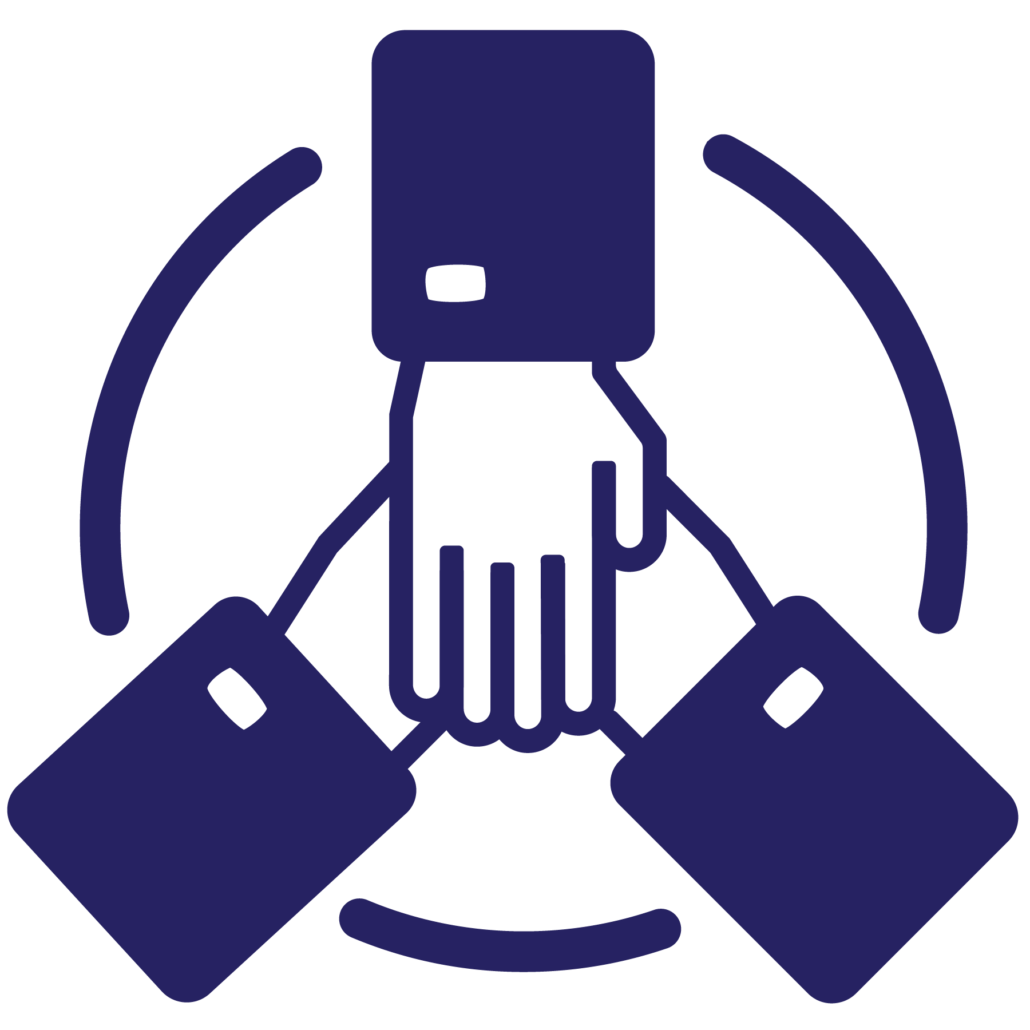 Cooperation
#swceCOOPERATION
https://swce.coop/wp-content/uploads/2022/03/FirstResponderEVtraining011822.jpg
701
526
Katie Nelson
https://swce.coop/wp-content/uploads/2016/08/logo-larger.png
Katie Nelson
2022-03-02 10:25:07
2022-03-02 10:25:08
Steele-Waseca Cooperative Electric hosts electric vehicle safety training for area fire departments