Former Steele-Waseca General Manager Donald Larson dies at age 91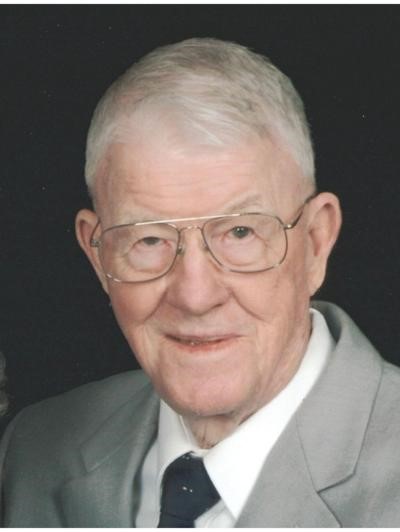 Former Steele-Waseca Cooperative Electric General Manager Donald Larson died Monday, Jan. 3, at Birchwood Cottages in Owatonna.
Larson had a 45-year career at Steele-Waseca, which included 23 years as general manager.
Born Oct. 8, 1930, in Waseca to Arthur and Alma (Seljeskog) Larson. Don attended District 10 school and graduated from Waseca High School in 1948. He married Maxine Drache on July 5, 1952, at St. John Lutheran Church in Owatonna.
Don attended Dunwoody Industrial Institute of Minneapolis and graduated in 1950. He started working at Steele-Waseca in June 1950 until November of that year. He worked for Montgomery Ward in St. Paul and Radio Johnson in Waseca. Don began fulltime at Steele-Waseca as a groundsman on Aug. 27, 1951. After six months, Don was transferred into the office where he prepared work orders and was given charge over the warehouse, meter department, and radio system operation. He later helped in accounting and advanced to the position of engineering aide.
In a letter to the membership published in the January 1973 Sparks newsletter, Board President Donald Sommers stated their reasons for selecting Larson, Nov. 24, 1972, as general manager following the sudden death of then General Manager Howard McKee, "Since 1966 Mr. McKee counseled and helped Don to prepare for a position of General Manager for an electrical cooperative. He was given an opportunity to go to the University of Nebraska where he took the Management
Intern Course. He has also taken many other Management Courses related to the cooperative needs in this area.
"Mr. McKee's sudden and untimely death brought the decision that had to be made by the board of directors. We had a young man familiar with our organization – trained and counseled by the most competent manager we feel has ever managed a cooperative. Mr. Larson has the support of the directors, employees, and the many members that he has helped in performing the many tasks assigned to him."
During the 1960s and '70s, Don was among those representing Steele-Waseca as part of 16 other electric cooperatives who built the generating facility known today as Coal Creek Station in North Dakota.
In 1985, Don was honored with the Jaycee "Boss of the Year" award. During the Halloween ice storm in 1991, Don, employees, and board members delivered food to the line technicians who worked for days restoring power.
Don retired from Steele-Waseca on Jan. 5, 1996. The employees published a letter in the December 1995 Sparks newsletter, which included, "The employees of Steele-Waseca Cooperative Electric express their sincere gratitude to you for the past 45 years. You have watched many of us 'grow up' here and have been a fellow employee, and dedicated boss. While you have always demanded excellence from us on the job, you have also understood what is really important in life and that is our families."
Larson was a member of the Owatonna Toastmasters Club, Owatonna Rotary, a Mason of the local Lodge of Owatonna, involved with the Chamber of Commerce board, member of the Owatonna Shriners, Crusaders Club, and member of St. John Lutheran Church.
During his vacation time and after his retirement, Don and Maxine enjoyed nearly 33 years in Mesa, Arizona.
Don is survived by his son, Greg, of Owatonna; daughter Joy Kwedor of Casper, Wyoming; sister, Pat Wuger of Owatonna, two grandchildren, four great-grandchildren, and several nieces and nephews.
A memorial service was held Tuesday, Jan. 11, at St. John Lutheran Church in Owatonna. An interment was conducted at North Waseca Lutheran Cemetery in rural Waseca.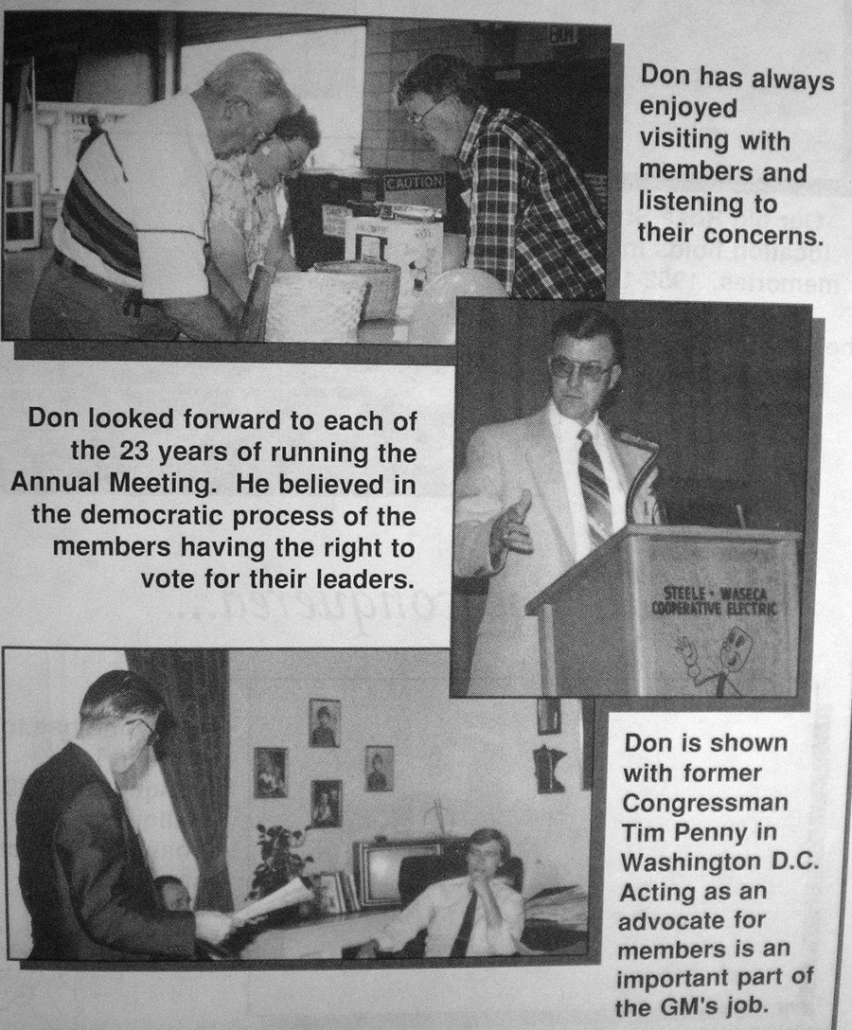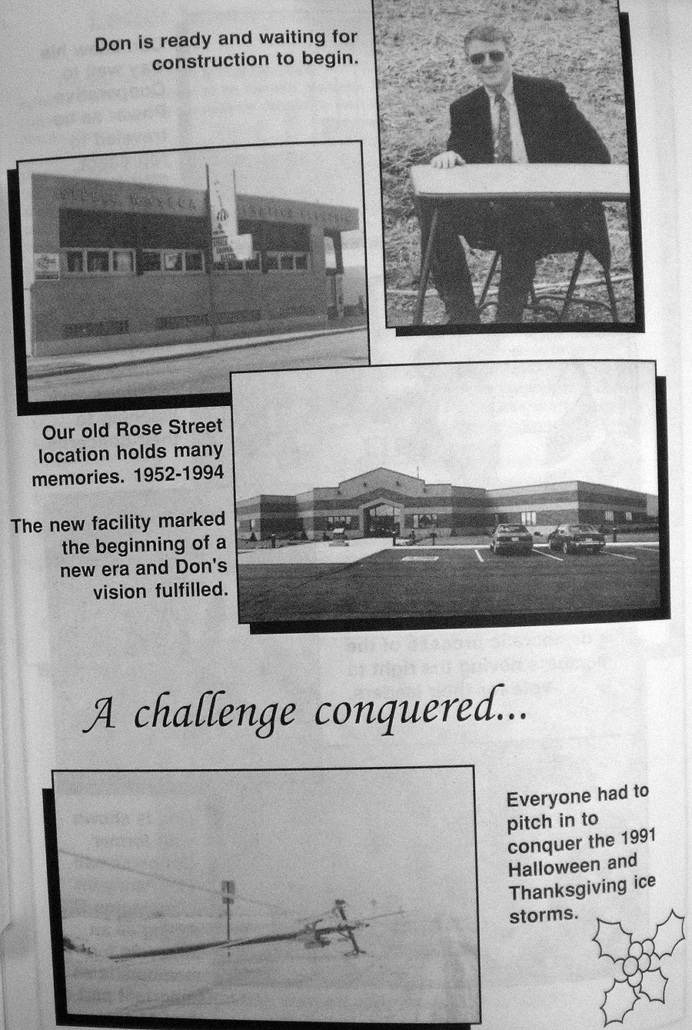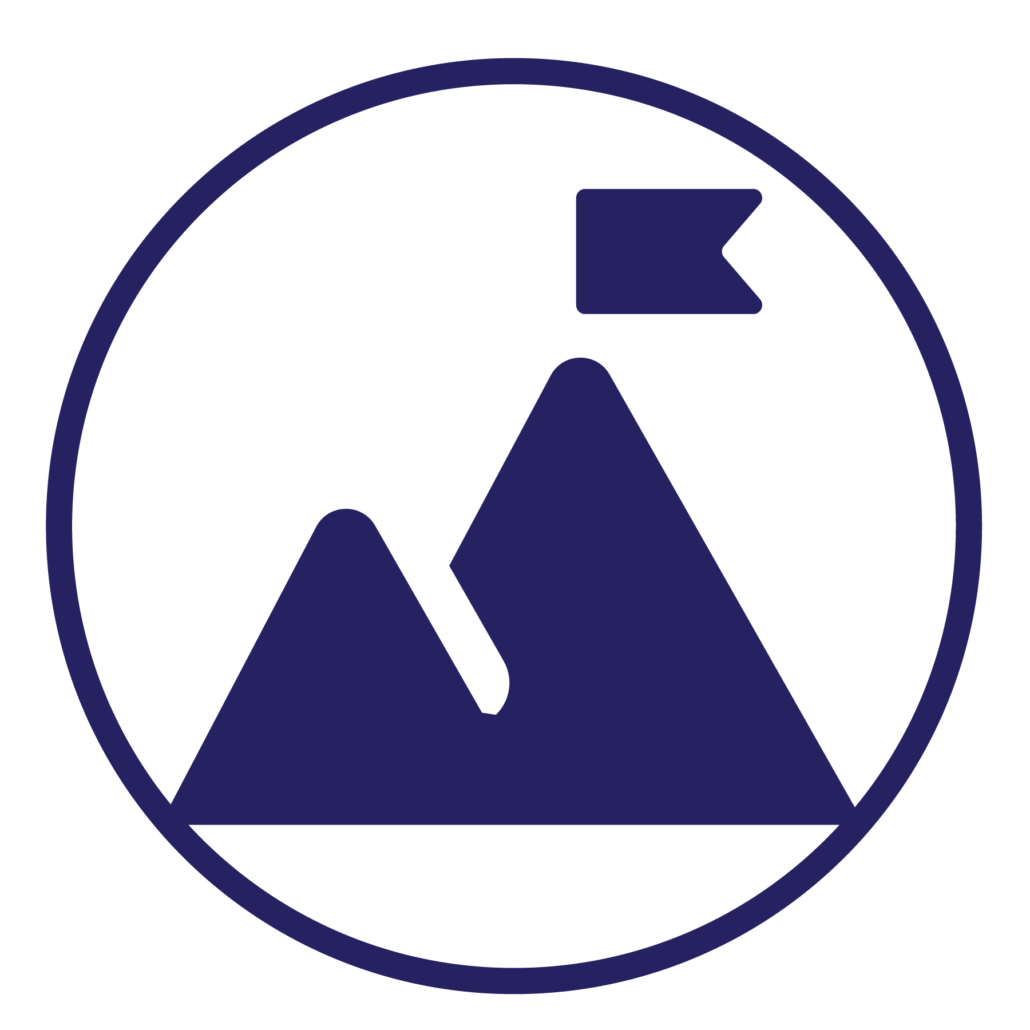 https://swce.coop/wp-content/uploads/2022/03/DonLarsonPhotoC.jpg
532
400
Katie Nelson
https://swce.coop/wp-content/uploads/2016/08/logo-larger.png
Katie Nelson
2022-03-02 10:31:11
2022-03-04 08:14:59
Former Steele-Waseca General Manager Donald Larson dies at age 91